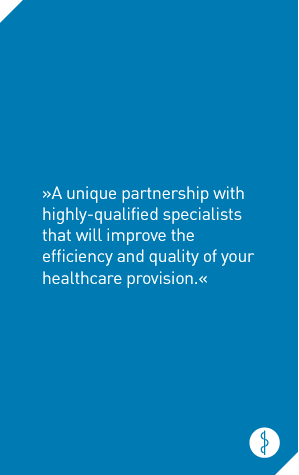 We work in direct partnership with healthcare authorities and insurance companies with the following aims: to identify areas for development, improve healthcare services, evaluate healthcare policies, and construct healthcare facilities.
Healthcare Strategy: Global Expertise and an Interdisciplinary Team
In order to introduce healthcare systems structured in accordance with the German model, GMC works in partnership with renowned experts. We combine the following core services:
:: Management consultancy
:: Financial planning
:: Strategic planning
:: Improvement of the healthcare industry
:: Market analysis
:: Implementation strategy and management restructuring
:: Assessment of market size and challenges
:: Research, analysis and forecasts
:: Group discussion moderation
This combination of services covers the entire spectrum, including the development or refinement of project ideas, full planning and implementation, and the construction of top-quality healthcare facilities that meet Germany's high medical standards.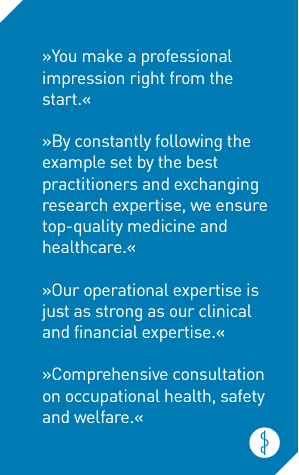 Nowadays, it's increasingly important for medical services to be marketed with a brand to ensure that they enjoy success with the media, potential sponsors and most importantly patients. We offer a comprehensive professional healthcare communication service, including the development of marketing concepts, the optimization of communication media and the design of effective marketing materials.
Quality Management: Ensuring Patients' Expectations Are Met
Quality improvement, management and control are major issues in healthcare. We provide patient-focused solutions that address key problems. By implementing a quality cycle, we ensure continuous improvements to quality across the board.
Legal Support: Comprehensive Cover
We offer comprehensive legal cover for healthcare.